The project had several objectives :

to analyze mathematically coupled PDE systems involving one or more disciplines in the perspective of geometrical optimization or control;
to construct, analyze and experiment numerical algorithms for the efficient solution of PDEs (coupling algorithms, model reduction), or multi-criterion optimization of discretized PDEs (gradient-based methods, evolutionary algorithms, hybrid methods, artificial neural networks, game strategies);
to develop parallel and distributed software integration platforms on computing grids and PC-clusters.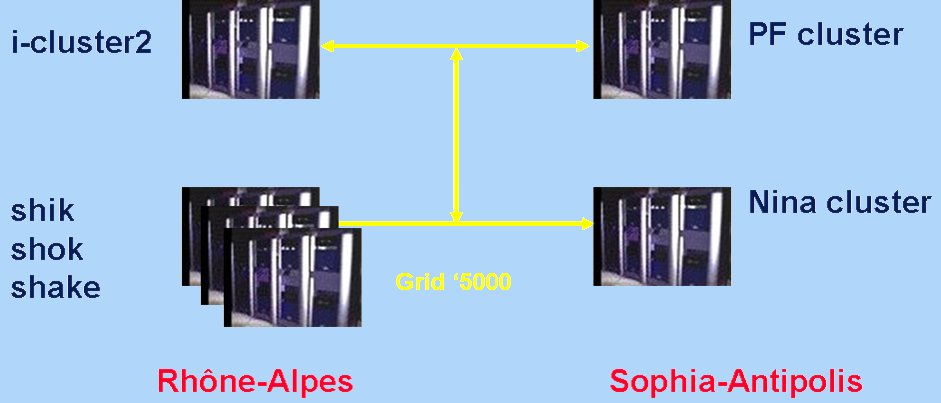 A grid computing testbed used by OPALE at INRIA.

Major applications included :

the multi-disciplinary optimization of aerodynamic configurations (wings in particular) in partnership with ONERA;
the geometrical optimization of antennas;
the development of Distributed High-Performance Computing Environments.